White marble howlite shield open choker necklace // 14k gold fill or sterling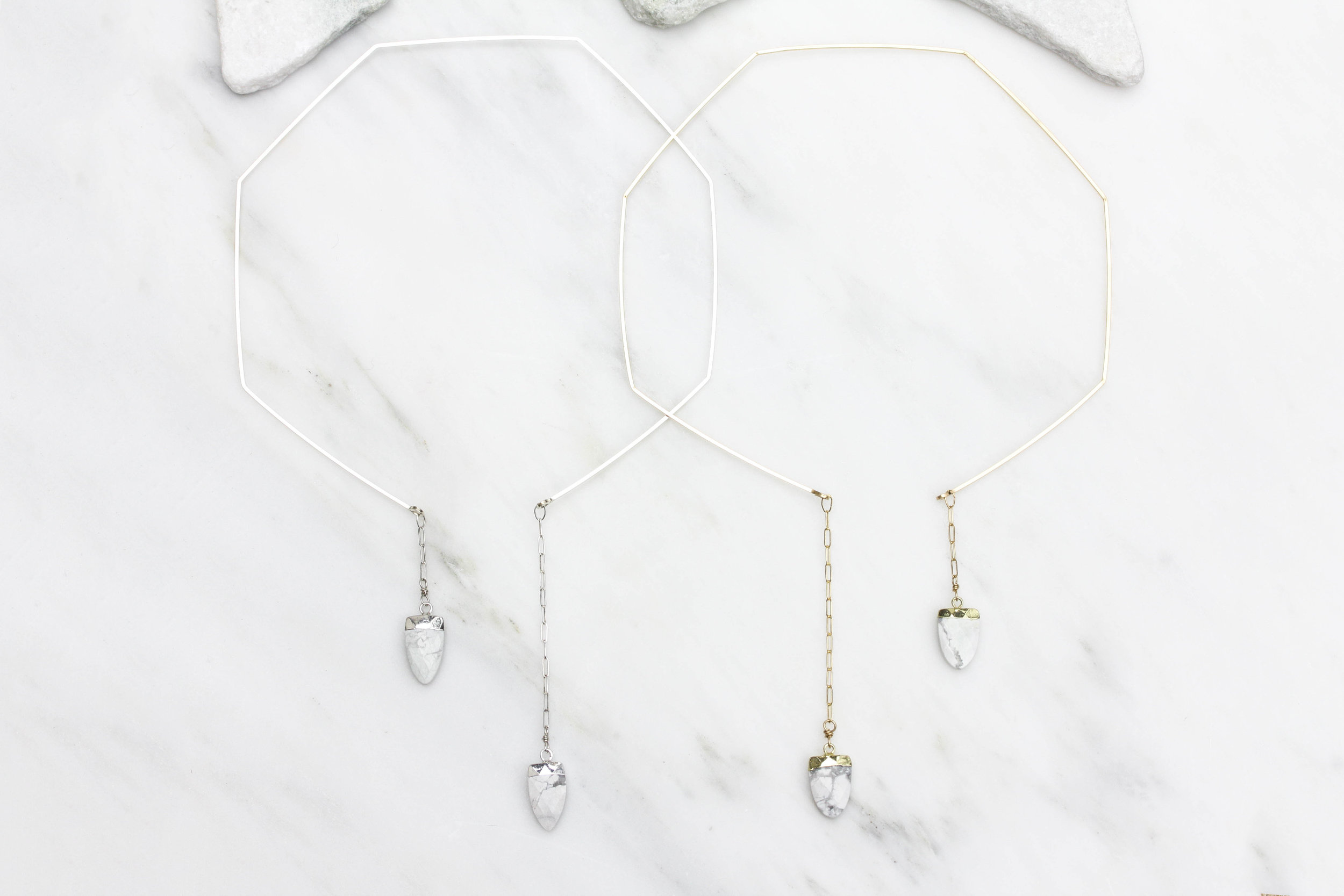 White marble howlite shield open choker necklace // 14k gold fill or sterling
Hexagon choker statement necklace is all you need. Let these faceted white marble howlite shield pendants cascade in an open neckline and let it turn heads.
- Howlite stone is known to promote calming vibes to relieve stress of all kinds.
- 16" in length, plus stone drops
- 14K gold fill or sterling
- Model is wearing same necklace with different stone

Jewelry Care:
For traveling and safekeeping, store your Rach B Jewelry in its signature tin box. To shine up your jewels, use a soft polishing cloth.