Rock crystal hexagon choker // 14k gold fill or sterling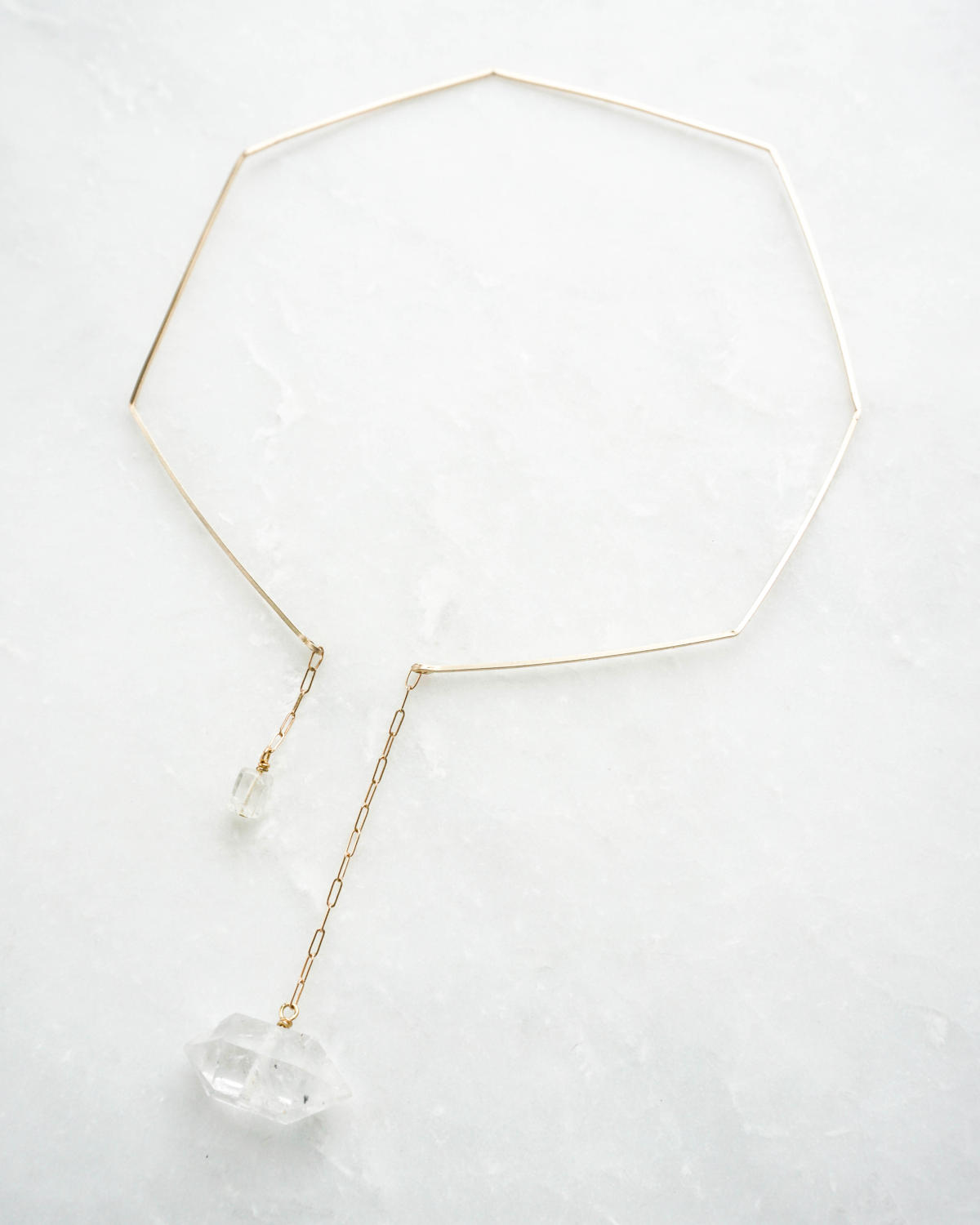 Rock crystal hexagon choker // 14k gold fill or sterling
Hexagon choker statement necklace is all you need. Let these rock crystal prisms cascade in an open neckline and let it turn heads.

- Rock crystal stone is known to have the most healing power
- 16" in adjustable choker
- Sterling or 14K gold fill

Jewelry Care:
For traveling and safekeeping, store your Rach B Jewelry in its signature tin box. To shine up your jewels, use a soft polishing cloth.