Rock crystal slider long necklace // 14k rose gold fill, 14k gold fill or sterling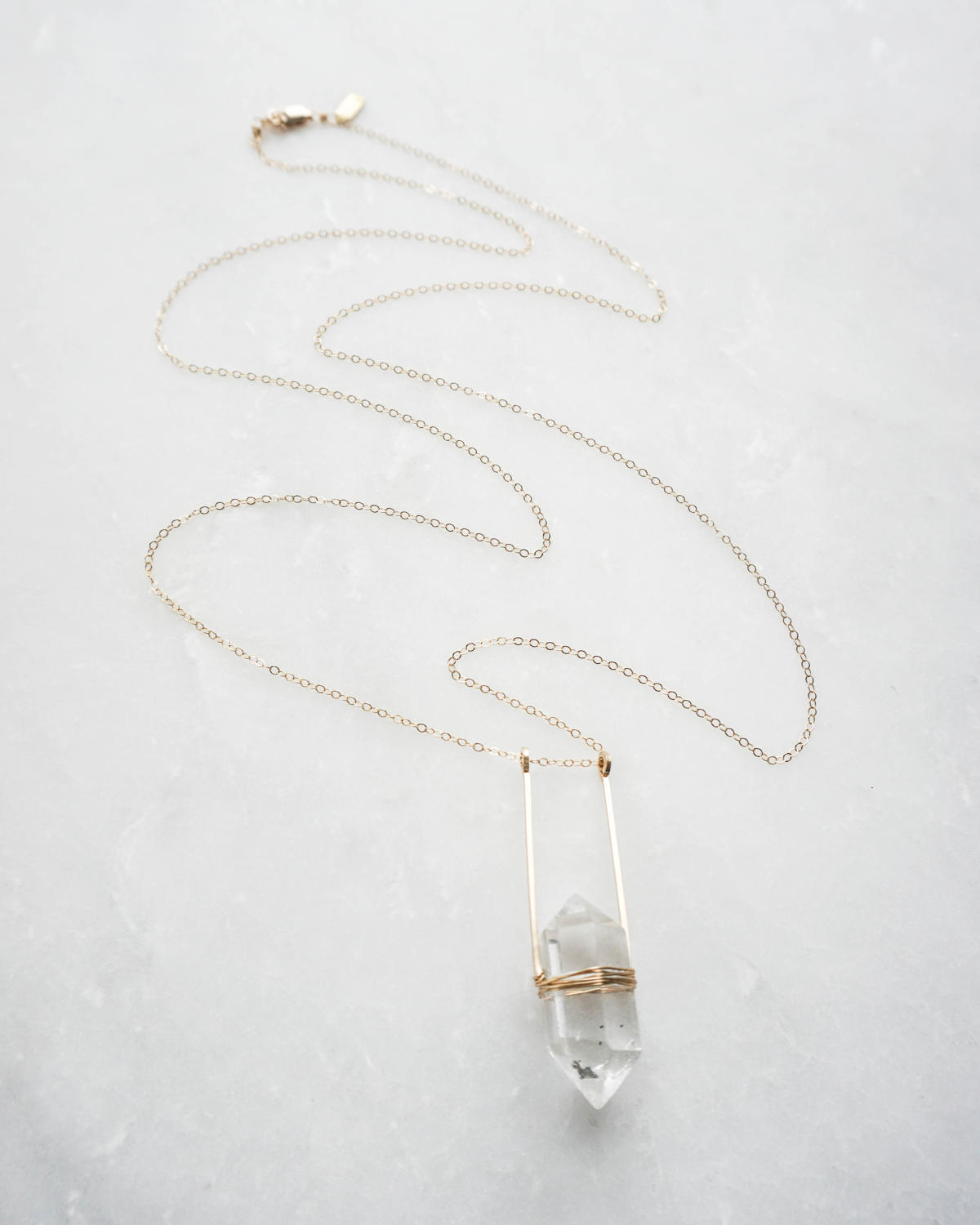 Rock crystal slider long necklace // 14k rose gold fill, 14k gold fill or sterling
Rock crystal prism "U" bar long necklace. Slider pendant adorned on sweet cable chain adds an instant soft glisten.

- Rock crystal stone is known to have the most healing power
- 35" in length
- Lobster clasp closure
- Sterling, 14K gold fill or 14K rose gold fill

Jewelry Care:
For traveling and safekeeping, store your Rach B Jewelry in its signature tin box. To shine up your jewels, use a soft polishing cloth.